New educational resource will guide healthcare compliance professionals in the protection of personal health information.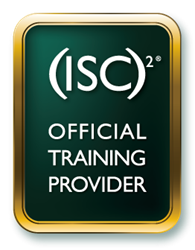 Washington, D.C. (PRWEB) March 06, 2014
Clearwater Compliance today announced it has been appointed as an Official Training Provider (OTP) by (ISC) (ISC-squared), the largest not-for-profit membership body of certified information and software security professionals with nearly 100,000 members worldwide. Clearwater Compliance will offer Official (ISC)2 CBK Training Seminar courses to HealthCare Information Security and Privacy Practitioner (HCISPPSM) credential candidates.
Clearwater, a leading national HIPAA-HITECH consultancy company, will offer and deliver the three-day, hands-on (ISC)2 HCISPP CBK Training Seminar will include short lectures, interactive discussions, group activities, and scenario analysis.
Given the increased amount of healthcare industry regulations regarding the security of personal health information (PHI) and widely reported data breaches in hospitals and healthcare organizations alike, (ISC) introduced a comprehensive credential and education program to ensure healthcare information security and privacy practitioners possess the knowledge and skills to perform their duties securely, said W. Hord Tipton, CISSP, executive director, (ISC). We are grateful to Clearwater Compliance for promoting (ISC)s education program, which will provide more localized support for information security professionals seeking the (ISC) credentials in the U.S.A.
Over the last several years, Clearwater has been proud to assist organizations all over the U.S., including those with operations abroad, providing a complete suite of solutions around healthcare privacy, security and compliance, said Bob Chaput, CISSP, HCISPP, CIPP/US, CEO and founder, Clearwater Compliance LLC. We have been seeking a strong credentialing program to complement our work. (ISC) has introduced the gold standard credential for healthcare security and privacy professionals.
A half dozen Clearwater consultants are already HCISPP certified. The three-day course will cover each element of the HCISPP common body of knowledge (CBK), including foundational information on:

The Healthcare Industry
The Regulatory Environment
Privacy and Security in Healthcare
Information Governance and Risk Management
Information Risk Assessment
Third Party Risk Management
The first training course offered by Clearwater will be held in Nashville, TN, June 2-4, 2014. A full schedule of events will be announced soon. For more information on course dates and locations, please email: hcispptraining(at)clearwatercompliance(dot)com or call 800-704-3394.
Pay a Visit To Publishing Campaign to do with PADDy poWEr :
PADDy poWEr
In addition, Clearwater Compliance subject matter experts who hold the HCISPP will be attending this years IAPP Global Privacy Summit in Washington, D.C. Clearwater Compliance staff will be available at booth #4 to provide more information on the credential and new training courses.
###

About Clearwater Compliance http://www.clearwater compliance.com

Clearwater Compliance, LLC, focuses on helping healthcare organizations and their service providers become and remain HIPAA-HITECH compliant. Owned and operated by veteran, C-suite health care executives, Clearwater Compliance provides comprehensive, by-the-regs HIPAA software and tools, risk management solutions, training, and professional services for small medical practices and healthcare startups to major healthcare systems, health plans and Fortune 100 companies. Since 2003, the company has served more than 350 organizations. Find out more about our HIPAA compliance software, solutions and consulting services at clearwatercompliance.com.
###
About (ISC)

Formed in 1989 and celebrating its 25th anniversary, (ISC) is the largest not-for-profit membership body of certified information and software security professionals worldwide, with nearly 100,000 members in more than 135 countries. Globally recognized as the Gold Standard, (ISC) issues the Certified Information Systems Security Professional (CISSP) and related concentrations, as well as the Certified Secure Software Lifecycle Professional (CSSLP), the Certified Cyber Forensics Professional (CCFPSM), Certified Authorization Professional (CAP), HealthCare Information Security and Privacy Practitioner (HCISPPSM), and Systems Security Certified Practitioner (SSCP) credentials to qualifying candidates. (ISC)s certifications are among the first information technology credentials to meet the stringent requirements of ISO/IEC Standard 17024, a global benchmark for assessing and certifying personnel. (ISC) also offers education programs and services based on its CBK, a compendium of information and software security topics. More information is available at http://www.isc2.org. ###
2014, (ISC) Inc., (ISC), CISSP, ISSAP, ISSMP, ISSEP, CSSLP, CAP, SSCP and CBK are registered marks, and CCFP and HCISPP are service marks, of (ISC), Inc.
4 thoughts on "
(ISC)

"